French Onion Soup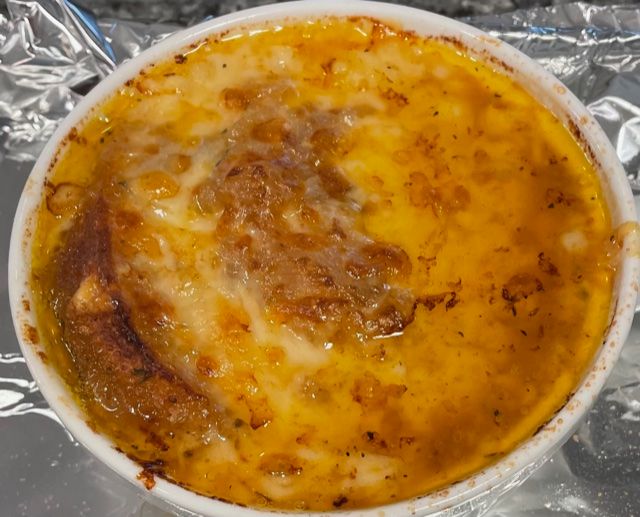 This was one of the first recipes I made from Rouxbe.  My friends and family rave about it all the time.

I use my stock for the base with some freshly grated-gruyere cheese and store bought baguettes (sliced). Some sliced Shallots and Garlic are added to the mix as well

This makes about 10 small crocks of soup.

Ingredients

3 Large Red Onions
3 Large Sweet Onions
1 Shallot (sliced)
3-4 Cloves of Garlic (sliced)
12 Ounce Block Gruyere Cheese (shredded)
French Baguette
2 Tablespoons Butter
2 Tablespoons Grape-seed Oil
1 Teaspoon Fresh Thyme/Rosemary Leaves (chopped)
1 Bay Leaf
1/4 Cup Dry Sherry
8 Cups Stock (my recipe)
2 Tablespoons Apple Cider Vinegar
Parsley (Optional)

Technique

1.  Trim and peel onions.  Remove core and slice very thinly.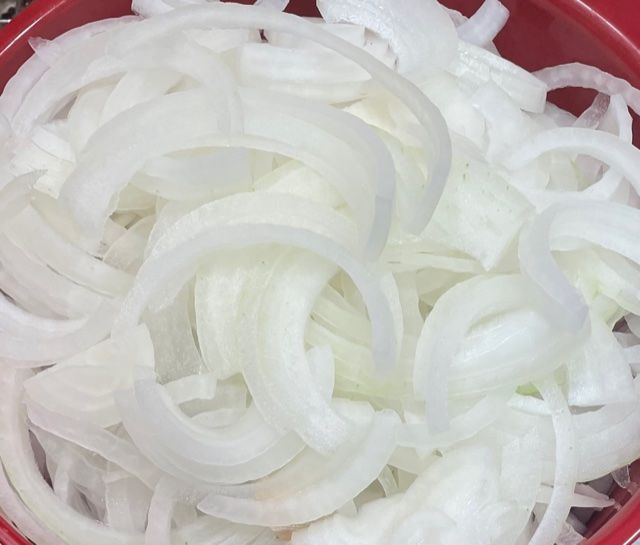 2.  Pre-heat heavy-bottomed pot over high heat. Add oil, butter, and onions.  Cover and cook for 5 minutes.  This will remove excess moisture.

3.  Uncover, salt, and reduce heat to medium and cook onions for approximately 45 minutes.  Stir occasionally.  Wait for the onions to brown.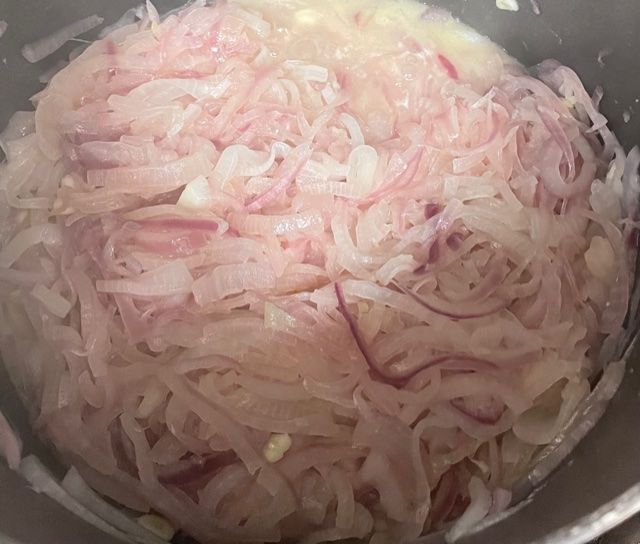 4.  Deglaze pan with Dry Sherry, add stock, Garlic, Shallots, Thyme, and Rosemary.  Simmer on low for 30 minutes or so until shallots and garlic soften.  Add salt/pepper to taste.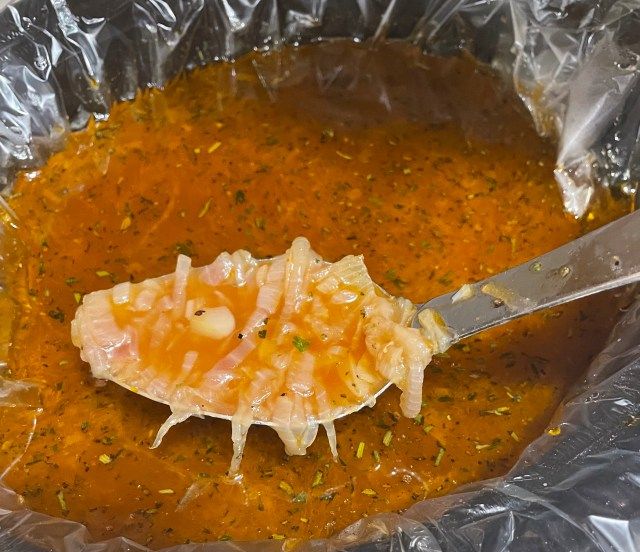 5.  Slice the banquette into 1/2 inch rounds and shred the cheese.

6.  Add Apple Cider Vinegar to pot and season again to taste.

7.  Preheat the broiler on oven.

8.  Assemble the soup in ramekins/crocks.  Put one baguette on bottom, followed by cheese, soup, and another baguette (topped with more cheese).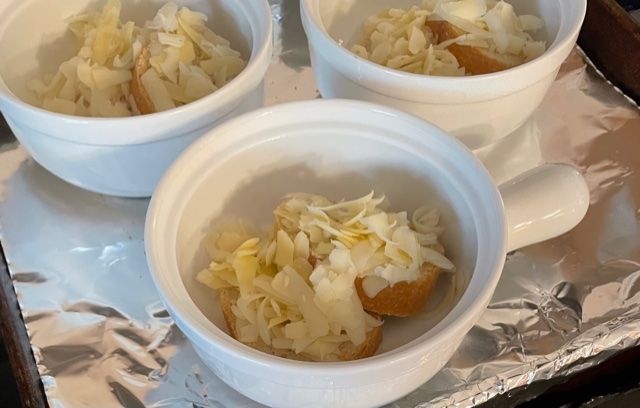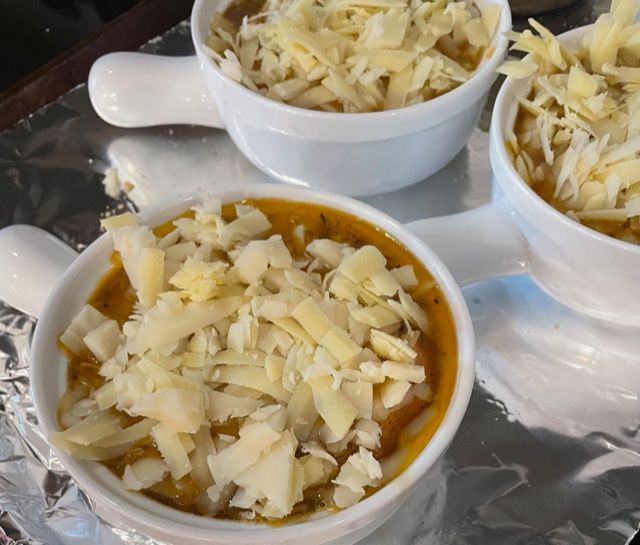 9.  Broil till cheese is bubbly and golden on top.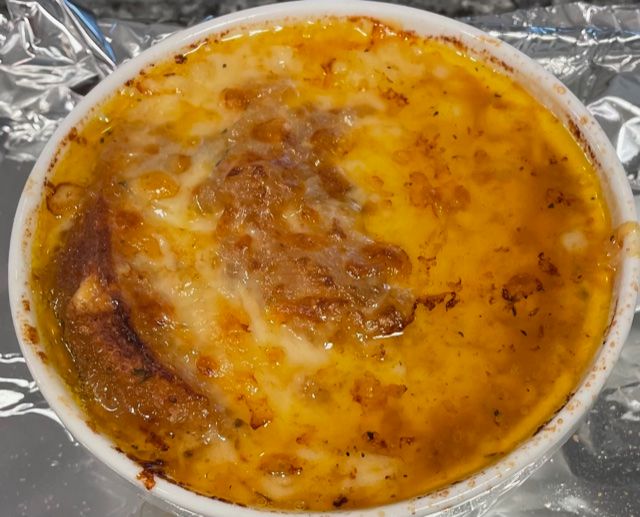 10. Sprinkle some Parsley on top (optional)