Italian Sausage and Peppers
This is one recipe that is very simple but well-received by family and friends.

I grew up in the Baltimore, MD area but moved near Philadelphia. The Italian Sausage and Peppers is something that seems like a regional dish attributed to Philly. I don't recall any restaurants in Maryland with this.

The variety of peppers used gives the meal a great, vibrant color. Fresh herbs are used but you can also substitute dried (to taste).

The sauce in this dish is not like pasta sauce. It is typically thinned-out some more (but you can adjust the thickness and sauce to your liking). It can either be served on a fresh Italian torpedo-roll with minimal sauce or served on a platter with more sauce (to your liking)

If you want to make this mostly as a sandwich, you may not wish to use as much of the sauce. On the other hand, you have the ability to spoon out more of the sauce if you want to serve this over pasta noodles.

Ingredients

2 Red Onions
2 Yellow and/or Sweet Onions
2 Red Peppers
2 Green Peppers
2 Yellow Peppers
2 Orange Peppers
1 Cup Marsala Wine
1 Tablespoon Salt
1 Tablespoon Fresh Basil (Chopped finely)
1 Tablespoon Fresh Parsley
1 Tablespoon Fresh Oregano
4 Tablespoons Tomato Paste
28 Ounce Can of Crushed Tomatoes
5 Links of Mild or Hot Italian Sausage (I like Premio brand)
6 Cloves of Garlic (Chopped)
Olive Oil
Salt/Pepper (to Taste)
Red Pepper Flakes (optional)

Technique

1. Slice peppers and onions into thin strips.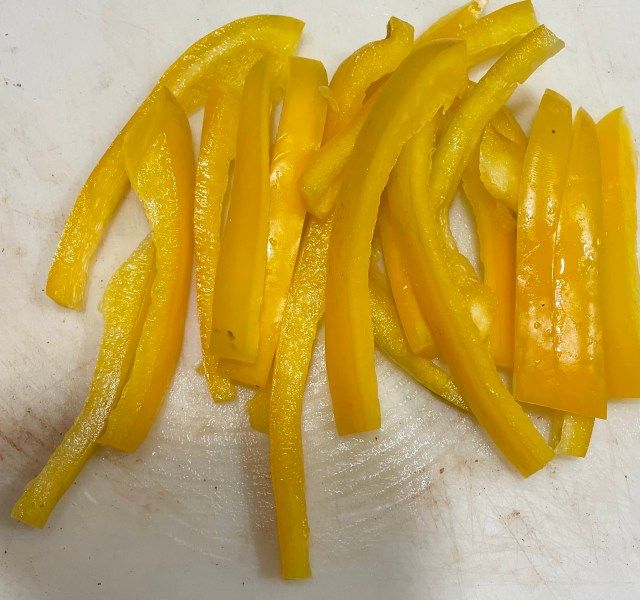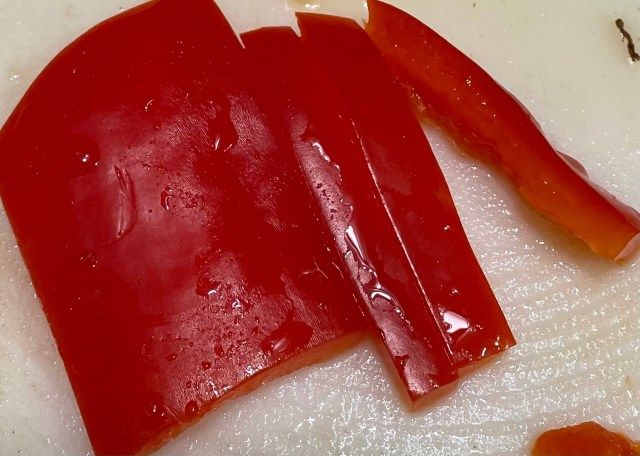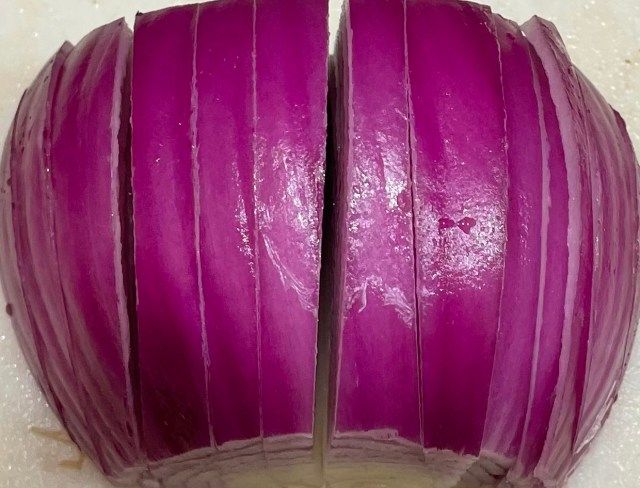 2.  Preheat large pan on medium high heat with olive oil to coat surface of pan.  I use a large square copper pan.
3. Sear sausage in pan.  About a minute on each side or until all sides are brown.  Turn down heat to medium and continue cooking sausage for another 5 minutes (turning about every minute or so).  The sausage should be cooked most of the way through A little pink is still ok since the sausage will be cooked in sauce later.


4.  Remove sausage from pan.  Slice sausage into 1/2 inch-thick coins.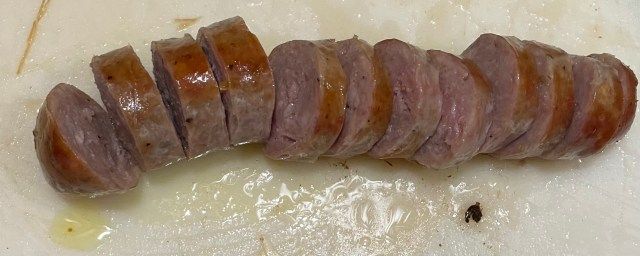 5. With the pan still on medium-heat, add the Marsala wine to slightly deglaze the pan (get any cooked bits of sausage off the bottom of pan).


6. Add the onions and peppers and some salt/pepper to taste.  Stir the wine into the onion/pepper mixture.  The onions and peppers may need to cook for approximately 20 minutes or so (until soft).


7.  Return sausage to pan along with crushed tomatoes, garlic, and tomato paste.  Bring to a simmer.  Cover pan and continue cooking on low until serving time (can cook as short are 30 minutes or slow-cook for a few hours).


8.  Before serving, add the fresh herbs to the mixture and any other salt/pepper and/or red pepper flakes (to taste).
Optional Enhancements:
A.  You can brown the sausage again once it is sliced into coins.
B.  You can add a some pecorino-romano or parmesan cheese to the sauce to make it thicker.
C.  You can adjust the heat level to high briefly as you are cooking the onions/peppers if you desire a more-browned/charred texture to the vegetables.