Pizza Experiment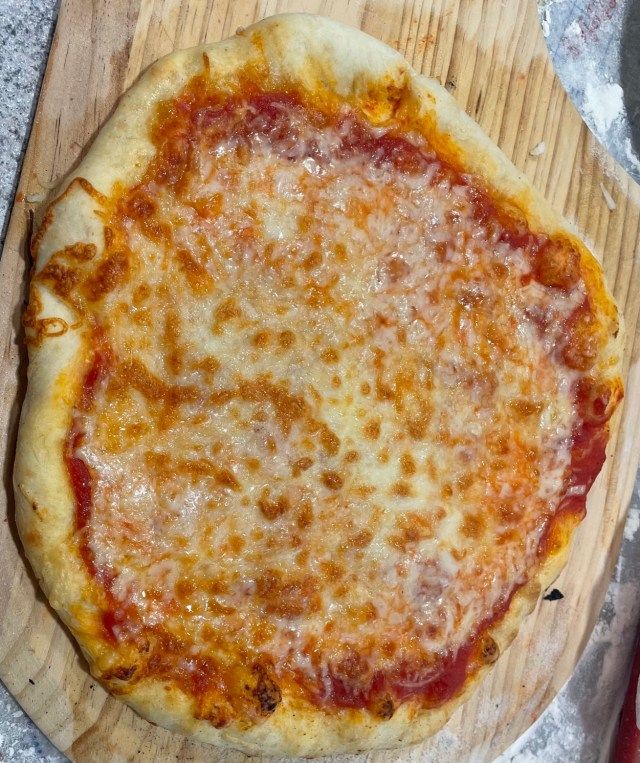 Over the last couple of days, I have experimented with a few different pizza recipes. The biggest challenge of making a pizza (to me) is getting the crust to a consistency that I like. I think I've found a recipe that works really well. Everyone's idea of a favorite pizza dough could be different.
For me (at least at the time of this writing), I like pizza dough that is sturdy (holds the ingredients well), has a crispy bite, and an airy/fluffy texture. I think this combines the characteristics of many different styles of dough.

The techniques I am following are based off of Vito Iocapelli. Check out his Youtube channel (https://www.youtube.com/user/maestrovitoiacopelli) for some videos and different pizza making techniques. He covers everything in detail including ingredients, fermentation times, dough forming/stretching, and how to use your home oven to get a pizza very close to wood-oven quality.
Here are some pictures of the pizza I made today. More to follow about this later.